Enterprise-scale administration of multiple network IDS probes and rulesets
Scirius Probe Management forms the foundation of the Scirius Security Platform, allowing users to configure and maintain Stamus Network Probes and Suricata sensors. These probes monitor networks to detect security events and capture network activity that is presented to users in Scirius Enriched Hunting and Scirius Threat Radar or a third-party platform such as a security information and event management system (SIEM).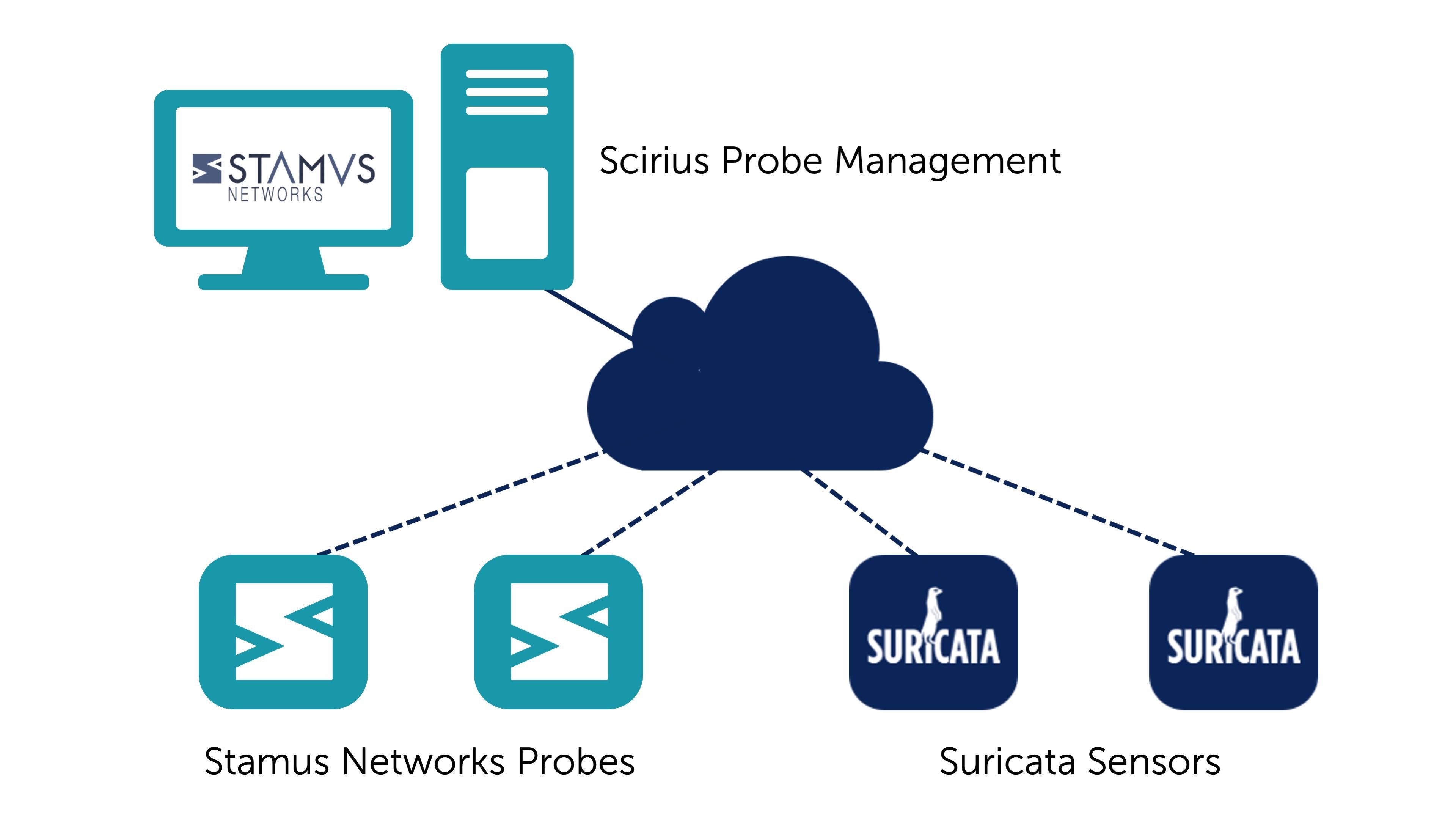 With Scirius Probe Management, you are able to lower your cost to manage network probes, gain complete visibility to activity and threats on your network, and deliver IDS events and network activity logs to your SIEM or data lake.
IDS ruleset management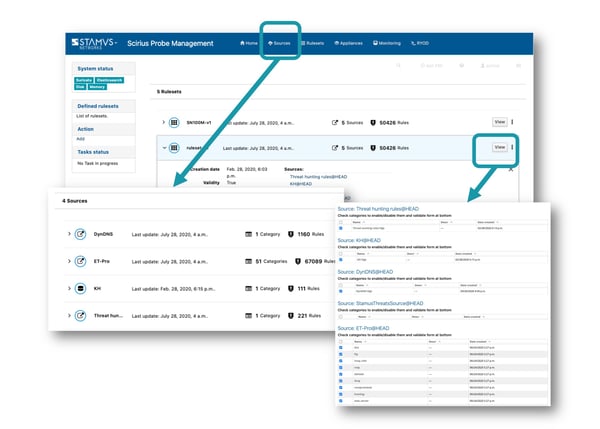 IDS ruleset management ensures that all probes and or Suricata sensors are running the most up-to-date signatures from all your subscribed sources of threat intelligence.
Network Probe Administration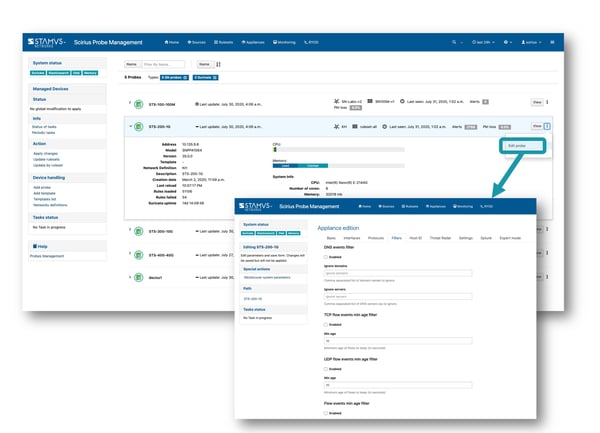 Network probe administration allows your team to remotely update configurations, assess health and wellness of the systems and diagnose any issues.

Application and OS updates
Application and OS updates ensure all your Scirius probes are operating with the most up-to-date software and patches.
RESTful API
The RESTful API rovides straightforward integration into your security tech stack, including SIEM and SOAR systems.
With Scirius Security Platform, organizations can further reduce the complexity and cost of implementing a network detection and response process. Scirius Probe Management helps security teams know more, respond sooner, and mitigate the risk to their organizations.